SUSTAINABILITY

Cogeneration Systems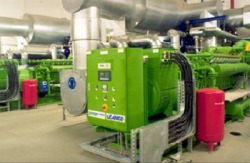 Cogeneration systems – also called combined heat and power or CHP systems – generate heat and power electricity. Cogen systems are an economical and efficient form of energy conservation. Lane Engineering has been involved with implementing several of these cogen systems in co-op buildings in Manhattan.
---
Green Roofs
Also known as "living roofs," green roofs are sustainable roofing systems that provide numerous benefits for a building, such as absorbing rainwater, providing insulation, creating a habitat for wildlife, and helping to lower urban air temperatures and combat the heat island effect. Our services include feasibility analysis, cost estimates, design and specifications, as well as project administration. We can help you choose the most qualified contractors.
---
Solar Power Roofing Design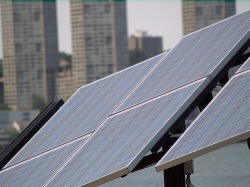 The City of New York and its residents are seeking to become more environmentally friendly. The fact that more and more buildings are installing solar panels to generate electricity is a reflection of that.

As costs for traditional energy sources are expected to rise over time, costs for solar electricity will remain steady. The installation of solar panels is an important step toward the goal of using renewable energy sources and making NYC a more environmentally friendly place to live.
---